Who We Are
Mianguls International Sdn. Bhd. is a one stop solutions for all your medical and health products worldwide. We provide high quality products from well-known and established brands internationally. We specialize in procurement, trading and distribution of Nitrile Gloves and Latex Gloves, Heavy Industrial Gloves, PPE (Personal Protective Equipment), Medical Face Mask, Sterile Needles, Face Shield, Safety Glasses, Safety Boots, worldwide.
Company Background
Mianguls International Sdn Bhd is a private limited and fully Bumiputra Company, registered under the Laws of Malaysia and was incorporated on 20 July 2011. The company shares are currently worth Malaysian Ringgit (MYR) 20,000,000.00. It has two shareholders – Mrs. Nur Fadhilah Binti Mohd Shamsudin holding 85% shares and Datin Zabidah Binti Muhammad Yasin holding 15% shares of the company.
The company holds rubber worth of MYR 24,000,000.00 and property worth of MYR 25,000,000.00. The company office and warehouses are located at one of the prime industrial location in Klang and is situated near to Port Klang. The office is equipped with facilities and fixtures that displays strong corporate image of Mianguls International and gives a worthy impression to the clients.
Founded since 2011, MIANGULS INTERNATIONAL SDN BHD has come a long way in establishing itself today as one of the leading distributors across various major sectors in the country. With more than 8 years of proven sales and distribution track record, the company has a strong reputation for delivering consistent quality products and solutions to its customers.
The company is in the middle of building a strong sales team, and is actively looking for talented and driven individuals to join the organization.
The official website of Mianguls International Sdn Bhd was launched at the end of December 2015, bearing the address of http://www.mianguls.com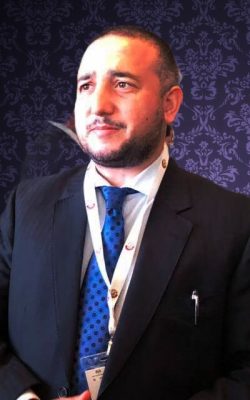 CEO Profile
Muhammad Asif was appointed as Executive Director on 22 April 2013 and re-designated as the Chief Executive Officer on 01 August 2018. Muhammad Asif is a member of the Risk Management and ESOS Committee. He holds a bachelor's degree in Corporate Management from Kingston University, United Kingdom, and a Master of Business Administration (MBA) from the University of AKUM, Pakistan.
Having 17 years of experience in business, he has worked over a few industries such as heavy construction machinery equipment and oil and gas across several countries.
He has a vast experience in multinational operations and trade, with clients in Europe, Middle East, Canada, and the USA. He aims to continue expanding Mianguls' operations worldwide by creating operation hubs in various strategic cities around the world.
Our Values